Back To Blog
As climate is changing around the planet, the four seasons cannot be distinguished easily and the temperatures may become extremely high or low. In any case, garage doors are huge in size and they cannot be completely protected from nature. The extreme temperatures, sea salt, dust and elements may affect or even corrode the most durable material or provoke other significant problems to the garage door parts, which are usually made of metal. Regardless of the weather conditions you were used up until today in Manhasset, you must be prepared for any possible differentiation.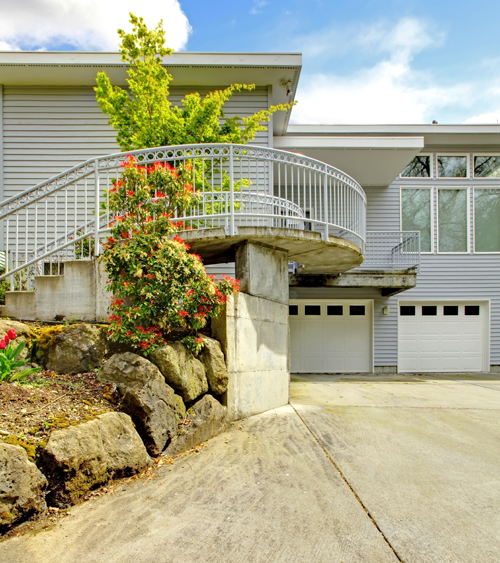 What is the most durable material?
If you want to be sure that your garage door in New York can resist the next heavy storm or even a tornado and will not be highly affected by the extreme temperatures, you should prefer metallic doors because they can come out in double layers and can be very durable. Aluminum overhead doors are thicker today and much stronger while wooden ones might be strong, but vulnerable to humid places. Glass doors may be very classy, but will not be the greatest idea if you live in a hurricane-prone area.
How durable are the colors?
Too much heat or humidity may have similar affects to the color of the garage doors and cause them to fade away. In extreme situations, the color will be removed quickly and will leave room for erosion. The best way to deal with these problems is to repaint the doors every few years and choose coatings, which are appropriate for outdoors and can resist humidity.
How can I protect the garage door parts?
Metallic components, like the garage door springs, may be protected with frequent lubrication and if the temperatures reach very low levels, you should also apply silicone.
How important is insulation?
Insulated garage doors may be your life saviors during severe weather conditions because they can keep out the cold or heat and help you managing the energy consumed better. Of course, your door will protect your house better when the service of the mechanism is proper and frequent, the bottom seal is frequently replaced and the repairs are done on time.